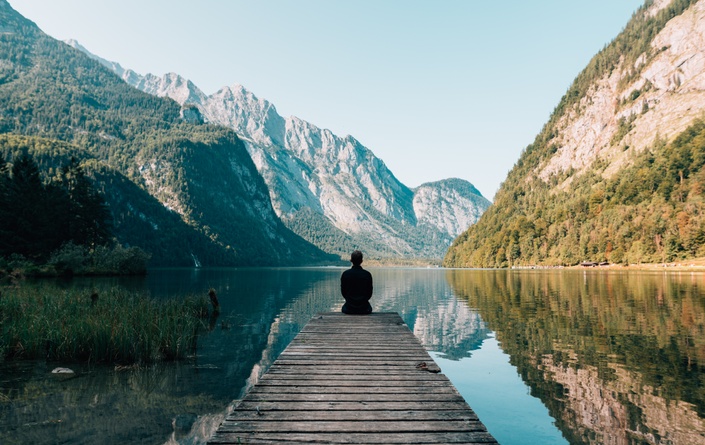 Heal Your Beautiful Life, Harness Your Highest Destiny Spring-Summer 2020
Times may be challenging, but this is all the more reason to join us!
Sign Up Now!
Has the coronavirus suddenly changed everything, and you are having to reevaluate how and what you are doing? Are you feeling anxious and restless? Is the isolation bringing up those still, small voices that have been saying you need to be doing something more meaningful with your life—to know your purpose?Is not knowing and manifesting it becoming more and more painful and untenable?
Even before the coronavirus, were things not working well in your life? Have you had ideas about stepping towards manifesting work that is more in alignment with your passion—as a healer, artist, writer, spiritual teacher, or some other service to others?
Let's use this strange and unprecedented time to unlock the possibilities in this time of transition.Times of uncertainty offer a powerful opportunity to focus on your personal development and growth. We can take a deep dive into those dreams and longings which you have not been able to give serious attention to.You can allow them to breathe so you can discover what they really mean and discover the pathways to manifest them into the highest probability.
And as you move forward during and post-coronavirus, your gifts and vision for bringing your spirituality into alignment with your service to others and the world will even more needed.
Awakened Heart Shamanism is particularly suited to unlocking the potent possibilities for your creative, passionate, spiritual purpose at the center of times of transition, uncertainty and even crisis. It provides a holistic approach which goes very deep.There is so much in your mind and subconscious which needs to be unpacked and healed.Or just changed. Changes in thinking. Changes in your deeper beliefs about yourself, the world, about work and money, reputation and spirituality.
That's why in this course, we will work with the body, mind/emotions, soul and spirit on the Great Medicine Wheel of Transformation and Manifestation. Through powerful shamanic teachings, ceremonies, healing, journeying, sacred songs, dances and meditations, we will work together to clear away the obstacles in the way of manifesting your purpose.
In 8 weeks together, through weekly 2-hour videoconferences, an online course packed with hours of audio and video lectures, self-reflective activities, guided meditations, visualizations and shamanic journeying and ceremony, and 24/7 access to Rachel through Facebook and Voxer, you will:
Shed stories of lack, limitation, scarcity and fear and create a bigger, more abundant story of your future.
Unwind negative thinking and beliefs and heal old wounds holding you back so that you can step into your courageous, authentic power with peace and determination.
Journey with your soul to discover your reason for being here and your purpose and to harness your highest probable destiny.
Anchor into a deeper spiritual connection so that you can move forward into manifesting your purpose with lightness, joy and confidence.
Learn how to stay grounded in an enduring optimism and trust that you will reach your highest dreams.
Be grounded into an enduring optimism trust that you will reach your highest dreams.
You will also leave with the action-packed map of the Medicine Wheel and the powerful tools Awakened Heart Shamanism to help you navigate transformation and change for the rest of your life.
It is critically important NOW that you harness your highest dreams for your own life to expand, deepen and integrate your spirituality into your daily life and in service of others and the planet. Your gifts, beauty, spirituality, love of Mother Earth, and vision are going to be even more needed in times to come as we navigate through and out of the coronavirus into a changed planet.
Let's unlock the possibility of your true purpose and manifest it into positive probability!
Lifetime access to an 8-Module online course with 24 hours of audio and video lectures, shamanic meditations, ceremonies, visualizations and guided journeying.
Weekly 2.5-hour Zoom group classes with Rachel to which you bring your challenges and triumphs into the heart seat for input and guidance.
Two 1-hour calls with Rachel and/or her assistant to set your goals and intention for what you wish to transform and manifest at the end of 8 weeks and in which we track your progress.
24-7 access to Rachel through Voxer.com.
Your Instructor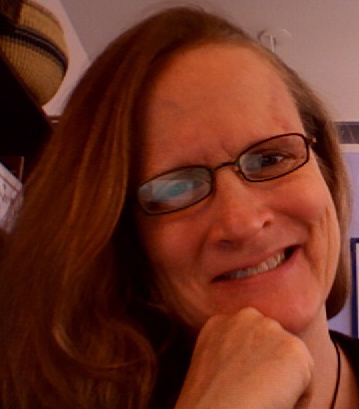 Rachel Mann, PhD is the owner and founder of the Institute of Awakened Heart Shamanism, who has pursued the integration of her spirituality into her life's passions as a shamanic healer, teacher and mentor since 2007. Since leaving her tenured position at the University of Virginia, she has mentored over 3000 students and clients through classes, 1-1 mentoring and shamanic energy healing sessions. Rachel shares her compassionate and inspirational, yet practical, worldview by providing intimate support to every student.
Rachel draws her inspiration in part from the luminous teachings of Tsalagi (Cherokee teacher), Venerable Dhyani Ywahoo, founder of Sunday Meditation Society and Alberto Villoldo, founder of the Four Winds Society Healing the Light Body School, among others. Her roots in Buddhism reach back to childhood and from sitting in retreats with Vipassana Buddhist teachers, Jack Kornfield and Sharon Salzberg. She also has enjoyed tutoring in the cosmological worldview of the Q'ero and Chanka Nations in Peru. She is a faculty member of Atlantic University of the Edgar Cayce Association for Research and Enlightenment.
Living and working from her rural home in the foothills of the Blue Ridge Mountains outside of Charlottesville, Viriginia, she has had a lifelong passion for healing the world of violence and fostering
Course Curriculum
Let's Get Started!
Available in days
days after you enroll
Module 1 The Map of the Great Medicine Wheel of the Awakened Heart
Available in days
days after you enroll
Module 2 The South Lodge: Why You Incarnated to Do What you Do
Available in days
days after you enroll
Frequently Asked Questions
When does the course start and finish?
We will meet for our EIGHT LIVE Zoom videoconferences on Saturdays, from 2:30-4:30pm EDT/12:30-2:30 PDT. The class begins Saturday, May 16 and continues through Saturday, July 11. All students become members of the course Facebook Page where you will have access to Rachel and her assistants when you have questions, to share your journey and get community support and LOVE...... Click on this link to join! The course will open on Wednesday, May 9 at midnight. You can then begin to dig into the Introductory Module.
How long do I have access to the course?
How does lifetime access sound? After enrolling, you have unlimited access to this course for as long as you like - across any and all devices you own.
What if I am unhappy with the course?
We would never want you to be unhappy! If you are unsatisfied with your purchase, contact us in the first 14 days and we will give you a full refund.
We look forward to supporting you in thse rocky times as you unlock possibility into probability and manifest your spiritual healership and creativity in the world!